GALLOWAY AND MILLER ESTATES HOA

(A PRIVATE COMMUNITY)
MARCH 2020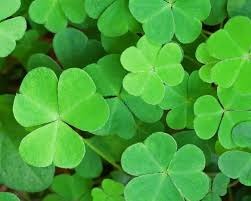 __________________________________

Crime Watch Meeting
April 2, 2020

A community Crime Watching meeting is scheduled for Thursday, April 2, 2020 at 7:00 p.m.  Location:  Cul-de-sac at SW 88th CT and SW 58th ST.  Officers from the Crime Watch program will come to speak to the community about crime awareness and prevention.  The Galloway and Miller Estates Community has participated in this program for several years.  In order to maintain an active status in the program it is essential we have community meetings at least once a year.  
___________________________________

HOA 2020 Board of Directors

Thank you everyone who came to the HOA General Meeting on Saturday, February 1st. 
The 2020 HOA Board elections were held as scheduled at this meeting. 
For details of the elections and results, see "HOA Board Elections" Page on the website.  

___________________________________
Monthly HOA Board Meetings

Monthly HOA Board Meetings are held the 2nd Tuesday of every month, 7:00 p.m. -  8:30 p.m. 
All HOA Members are welcome to attend monthly Board Meetings. 
If you wish to address the Board please advise two weeks prior to the meeting so we may add time to the agenda. 
Please contact the Board in person, via the website or by mail of your request to address the Board.  
For location of meeting and additional information, see "HOA Meetings" Page on the website.
___________________________________

HOA 2020 ANNUAL ASSESSMENT

Reminder . . . .  HOA 2020 Annual Assessment is due January 1, 2020
For more information see "HOA Assessments" Page.

____________________________________

Galloway and Miller Estates HOA Website 

All "Galloway and Miller Estates" homeowners are automatically members of the Galloway and Miller Estates Homeowner Association.  The HOA is a non-profit organization, which owns and maintains all common property within the community.

If you are a Homeowner and/or Resident and have not received an invitation to register, click on "Register" at the top right corner of the page.  Note that an "inside the community" address is required to register.  You will receive an e-mail confirmation from the website administrator at the e-mail provided.  Please allow 24 to 48 hours to receive confirmation.
If you require assistance to register or web support, or if your registration is declined, contact the website administrator via the "Contact Website Administrator" Page.


____________________________________